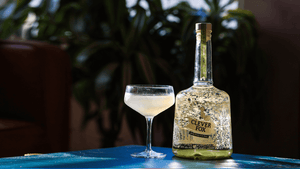 with Clever Fox Silver Rum
Quite possibly the world's most perfect cocktail
This is Clever Fox Silver Rum at its finest.
INGREDIENTS
3/4 oz Lime juice - freshly squeezed
3/4 oz Simple Syrup
Garnish: dried fruit medallion of your choice
steps
1. Add the rum, lime juice and simple syrup into a shaker with ice and shake until well-chilled.
2. Strain into a coupe glass
3. Garnish with a dried fruit
Variations we've tried and loved:
APRICOT OR MANGO
Try infusing your Clever Fox with dried apricots or mangos and then follow the same recipe. Elevates the flavor without overpowering it.
BASIL:
Follow the same recipe but substitute Basil simple syrup. Just a fun twist, optional garnish with a fresh basil leaf.