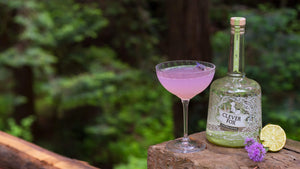 with Clever Fox Silver Rum
DELICATE AND DELICIOUS
The perfect cocktail for a relaxing, summer day with its refreshing, light hint of lavender.
INGREDIENTS
3/4 oz Lime juice - freshly squeezed
3/4 oz Monin Lavender simple syrup
Garnish: Dried lavender
steps
1. Add the rum, lime juice and simple syrup into a shaker with ice and shake until well-chilled.
2. Strain into a coupe glass
3. Garnish with a dried lavender
4. Enjoy!